---
Did you know that your garage contributes 25% of the Cold & Heat in your home. Our garage door insulation is manufactured to help eliminate this problem!
Our heat resistant Patented System which is adhered to the Thermal Reflective Insulation Material in our factory, reduces the heat/cold by up to 64%, with 97% Foil reflectivity.
GARAGE DOOR INSULATION ADVANTAGES
Light weight
No motor stress on garage doors
Easy to install
Non-allergic / non itchy
Looks aesthetically pleasing
Significantly reduce the heat of your garage in summer
Helps the household to achieve a 5 star house rating & BCA compliance
The garage door insulation can be installed by our insulation professionals or you can purchase an easy DIY handyman pack.
Our Garage Door Insulation system is an affordable practical alternative to reduce your power bills. It has proven very successful and effective in reducing incoming heat and cold from entering homes. UltraKool is lightweight (only 2.6kg) and will not affect the motor or springs of your door.
**All Prices incur freight if interstate
We have very competitive pricing + free quotes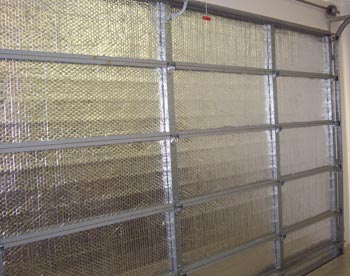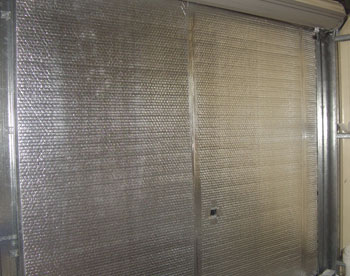 BECOME A GARAGE DOOR INSULATION DISTRIBUTOR