All Insulation
Cool In Summer - Cosy In Winter
The Insulation Experts
Keep
For Your Obligation FREE Measure & Quote, Call 07 55 622 616
Welcome To All Insulation
All Insulation are the Home Insulation experts with over 17 years experience in supplying and installing insulation to homes all across Brisbane and the Gold Coast. We are a family owned and operated business located in Robina on the Gold Coast and have home insulation teams throughout Brisbane and the Gold Coast ready to insulate your home. We supply and lay a wide variety of home insulation products including, Polyester Batts, Earthwool Batts, Sheep's Wool Batts and Fibreglass Batts. We also supply and install roof ventilators and Skylights and have patented a revolutionary design for insulating garage doors.
Home Insulation at a glance
Home insulation is the simplest, most effective and cheapest way to make your home more energy efficient. You can save 40% on heating and cooling bills. Home Insulation can also reduce condensation on walls and ceilings to improve health outcomes.Why is it necessary to Insulate?
Insulating your home or business does 3 things:
Keeps it cooler in summer
Warmer in Winter
Reduces Electricity and Fuel Costs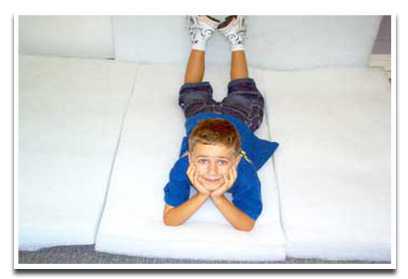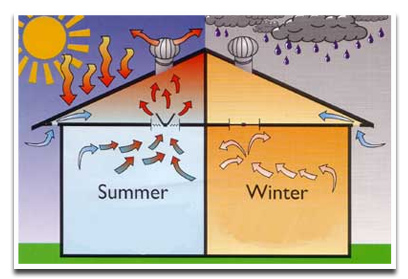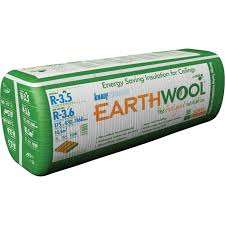 Australian Building Code
Recent Australian Building Code changes now require all new homes to comply with improved energy measures to help protect our Environment and our future. Existing homes are encouraged to follow the same guidelines.
All Insulation materials are rated for their performance in restricting heat transfer, expressed in " R " value. Also known as thermal resistance or resistivity. The higher the " R " value the greater the insulating effect.
Ratings for the Eastern States of Australia: Ceilings are usually R2.5 or R3. Walls are R1.5 Or R2 " R " values are expressed using metric units M2/K/W where M2 refers to one metre squared of the material of a specified thickness, K refers to one degree temperature difference, Kelvin or Celsius across the material and W refers to the amount of heat flow across the material in Watts.
Our home insulation products include:
Polyester Batts
Wool batts
Fibreglass Batts (Glasswool)
Garage Door Insulation- Thermal Reflective Insulation for Garage Doors
Vents and Ceiling registers
Roof Ventilators
Skylights
We have  a very large shed which is used for business and entertaining. DENBAR PTY LTD  were recommended by friends who had recently had their roller doors insulated, for the great attitude, quality and service.
We have had 6 Roller Doors insulated plus the whole ceiling of the shed and besides looking great, it is extremely effective.
Mark & Valerie
We have only just finished building our new home and noticed that the house was still cold even after we had the roof insulated. It was suggested we try insulating the garage door to see if that made a difference. we phoned various companies and found DENBAR PTY LTD to be very reasonably priced and their professional attitude towards quality control was justified when they fitted the panel lift door insulation, and the effect was immediate.
Barry & Robyn
Get In Touch Today
Drop us a line anytime, and one of our customer service reps will respond to you as soon as possible
Email